Almond Oil
Product name: Almond oil (Apricot kernel oil)
Product materials: Almond
Pure and natural almond oil is highly unsaturated glycerol, meanwhile it is senior nutrition oil which is obtained by squeezing from the selective almond nuts. It is excellent as a salad and culinary oil and used as a cosmetic oil or cosmetic ingredient for softening and moisturizing. There are a great deal of oleic acid, linoleic acid, linolenic acid, which are reach more than 97%, even 10% more than olive oil. In addition, Almond oil also contain VA1, VB2, VB5, VC, VE and some trace element. manganese, iron, zine, phosphor, selenium, etc.Still be able to maintain transparency till the temperature as low as 10 degree. For this reason, Almond oil has a good biological effects.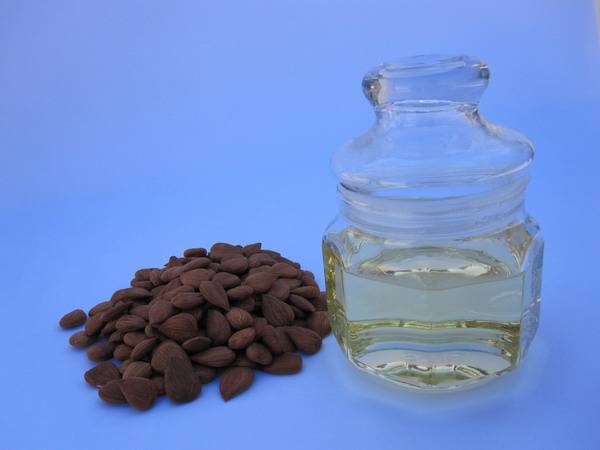 Softening vascular,cardiovascular and cerebrovascular disease prevention
Antioxidant, prolonging human life
Reducing muscle fatigue,and enhance the functions of physical
Enhance brain vitality,memory
Emollients,beauty

Almond essential oil as massage base oil for use in Aromatherapy, Massage, and Bath
The almond oil product is high quality pure natural sweet almond as raw materials, using low-temperature extraction technology, refining. Are rich in unsaturated oleic acid, linoleic acid, various minerals and vitamins.Texture wise, the oil extracted from the seeds of almond, is a bit oily. With lowering blood pressure, soften blood vessels, can reduce serum cholesterol, regulating physiological function, promote development, alleviate skin inflammation, promotion of vice adrenal cortex hormone secretion, annual consumption can be effective in preventing cardiovascular disease and skin inflammation.
Now, almond oil is one of the most popular vegetable oils, which is also used in the form of essential oil or base oil in aromatherapy for giving body massage.
Sweet Almond has a very light, sweet and nutty aroma. It is absolutely clear in color with a tinge of yellow. Almond oil used as a natural emollient oil can be applied to all kinds of skin care, hair care products as well as make-up, using left feeling very fresh and not greasy, so that the skin soft, hair full of luster. It applies in particular to the rapid spreading of bath oils, body care oil, eye and throat oil. It is also known to improve the complexion and give a younger look to the person to whom this oil is applied. It helps a great deal in nourishing the skin. It has a light smell, in lipsticks, skin creams and lip gloss application has great advantages.Though, it is mostly used for giving a body massage, but, at times, it is used as base oil and mixed with wheat germ oil to give it a longer shelf life.