Natural Rose Hip Oil for Chinese Valentine's Day
People who familiar with Chinese culture must have a clear and general idea about Chinese Valentine's Day coming three days later. On this special and sweet day, boys and girls express their love to the loved one. Rose, chocolate and teddy bear are around the streets. If you buy those things you have to pay more on this day. So the
natural rosehip oil
is recommended to you.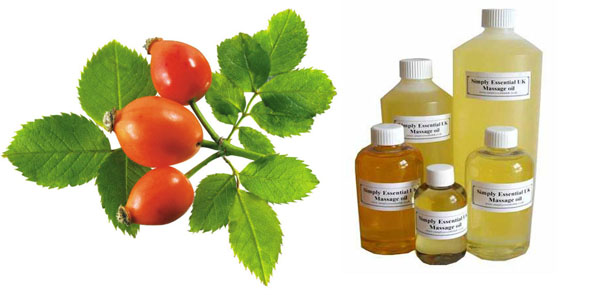 Rosehip oil is an effective treatment for dry, weathered or dehydrated skin. It softens and minimizes scars and is the predominant natural oil used for treating wrinkles and aging. It can be used in all fine skin care recipes, or applied directly to the skin on its own with great success for any aging skin complaints. Considering the irritation direct application of retinoic acid to the skin can cause, (rosehip seed oil does not actually turn into retinoic acid until after it is absorbed and your skin decides it needs some and converts it) and the fact that being unpatented, it is cheaper. Natural Rosehip oil reduces wrinkles and signs of premature aging. Helps to counter the drying effects of the sun which are usually first noticed in fine wrinkle lines around the eyes and mouth.
Natural rosehip oil will be a wonderful and ideal gift for beautiful girls and handsome boys. Unlike chocolate and flowers, it can be used and kept for a long time. If you are interested in our products, please contact us soon.