Best Walnut Oil for You and Your Family
We are a professional supplier of
healthy natural walnut oil
in China with years' exporting business experience. Several medical researchers have conducted a study that indicates that
natural walnut oil
provides a rich source of antioxidants, which has been found to detoxify several substances linked to the development of certain cancers, specifically ellagic acid that helps to obstruct these cancer cells from replicating. Walnut oil is also rich in manganese and copper, as well as melatonin, a hormone that aids in regulation of the body's internal clock.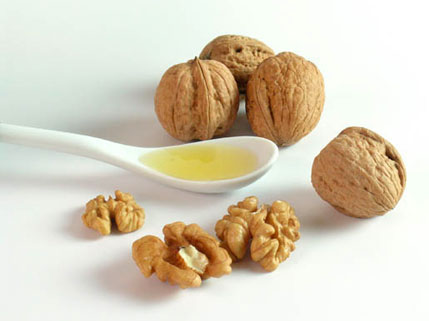 List Below Is a Brief Introduction of the Benefits of
Natural Walnut Oil
1) Betters blood circulation
2) Reduces heart disease risk
3) Diminish inflammation
4) Balances hormone levels
5) Improves skin
6) Prevents eczema
7) Anti-ageing
Overall, regular use of walnut oil provides a dietary source of good health. Daily use of walnut oil is recommended for your and your family's sake as many specialists do.
The Storage:
Walnut oil has a limited shelf life, about 6-12 months. Once opened, all nut oils should be kept in a cool place out of the light or refrigerated to prevent them from becoming rancid.
Please enjoy the healthy life with our healthy walnut oil and if you are interested in our products, contact us without hesitation for you and your family.